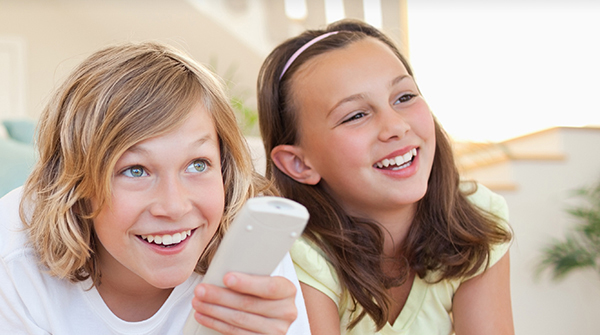 Let's watch something NU.
TV can be thrilling. It can be hilarious. Informative. Moving. It can put you on the edge of your seat. Make you stop and think. Or stand and cheer. TV can be a lot of things. But, with our fiber connection, we make sure it's always reliable and it looks incredible.
Get Enhanced Entertainment
Sit back, relax and enjoy the NU.
What's the difference between watching TV and watching TV on our fiber broadband network? Well, the picture for starters. It looks abso-flippin-lutely amazing. The images are sharper and crisper. The colors are dynamic. And the audio quality is just stunning. It's also super reliable—it comes with the best customer service in the Newport area. We've been keeping your power on and your water running for over 80 years. Now, let us entertain you.
A local broadcast fee will be added to all video packages. These fees are billed as a pass-through for local broadcast retransmission fees as a separate line item, currently $24.75 per month. HD capable television is required to view HD programming. An HD digital signal converter box is required on each television to receive programming. Packages include one HD-DVR box.